May 22, 2020 at 12:00pm est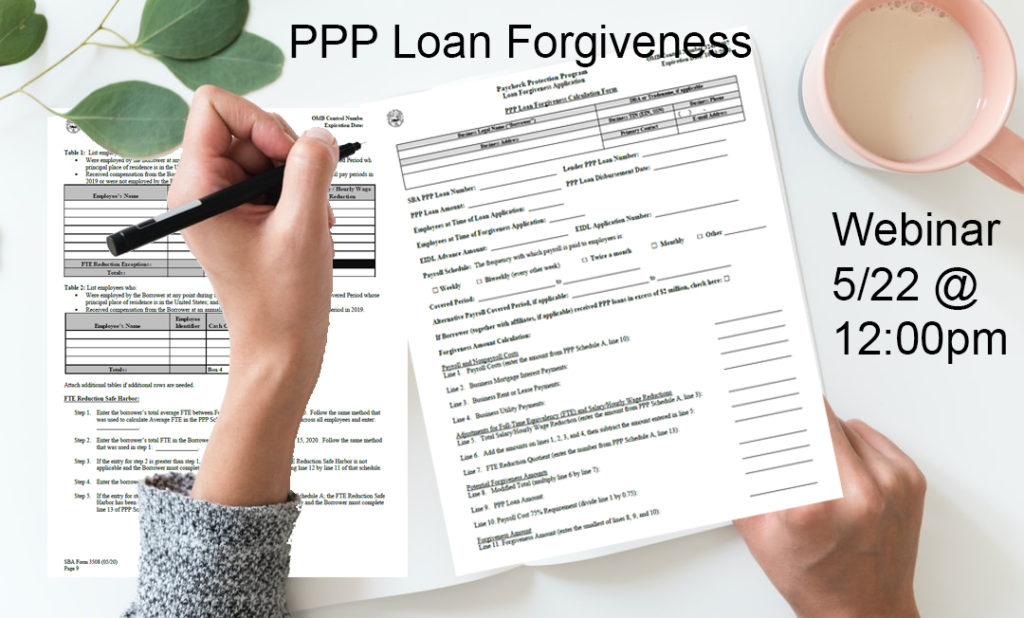 05/18/2020 – The SBA released the Payroll Protection Program Loan Forgiveness Application. And welp….. it wasn't exactly what we thought it would be….
05/22/2020 – TruPayroll will host James Murray, EA during a free webinar to review the application packet and how to complete the process. Click the registration button below to sign up today! Space is limited
Come with your questions, comments and concerns. We will have the Zoom Q&A feature turned on so you may submit questions anonymously.

If you haven't downloaded a copy of the Forgiveness Application, you may do so here:
Or visit the SBA website here:
https://www.sba.gov/document/sba-form–paycheck-protection-program-loan-forgiveness-application
Items of special note to consider:
– FTE, Full Time Equivalent Employees
– FTE Reduction Safe Harbor
– Paid vs Incurred Costs/Expenses
– Reference Periods
– Covered or Alternative Covered Period
Knowing how these items impact possible loan forgiveness amount may alter the next several weeks of operations.
We will be doing a screen share to review each page of the forgiveness application. Hope to "see" you there!